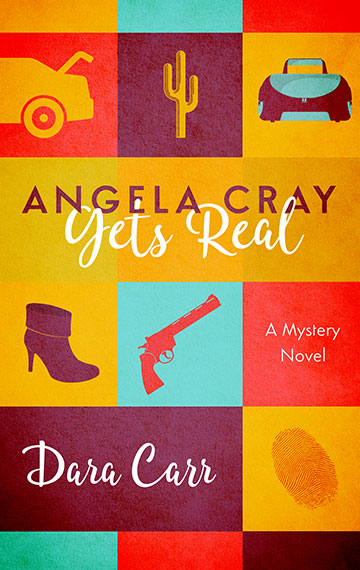 ISBN:

9780999526705

Published:

16 January 2018
Amazon
Barnes & Noble
IndieBound
How much would you risk to turn your life around?
Unemployed ex-party girl Angela Cray is back living with her no-nonsense mother in Phoenix. After coming within air-kissing distance of a felony charge, Angela is determined to make something of her life.
When a sympathetic neighbor offers her work, Angela jumps at the opportunity. She figures it won't be hard to track down a missing fiancé last seen with two Lady Gaga lookalikes. After all, one of her superpowers is finding badly behaved men.
But the trail of the runaway groom has more twists than a bride's updo. And when Angela uncovers secrets that people will kill to keep hidden, she has to decide the price she's willing to pay for success.
Angela will need to call upon all her charm and cunning—and the deities of her ancient Samoan ancestors—to make sure this professional growth opportunity doesn't kill her first.
Angela Cray Gets Real was a finalist for a Freddie Award for Writing Excellence from the Mystery Writers of America/Florida chapter.